College Transportation Blues?
A car, insurance, gas, general maintenance for wear and tear (not to mention possible tickets) and time lost trying to find parking can be a hassle for most college students. To save money (or because of a university bans freshmen from bringing cars for their first year), students have for years chosen to rely on public transportation, their bicycle or feet to get from place to place. Walk Score, a company with a mission to "promote walkable neighborhoods," publishes their "walk score" for each American city.  Prospective students and their parents can rank potential college city locations' "walk-ability" in making decisions about where to apply or eventually enroll.
To see how well public transit serves any specific city or its neighborhood, click: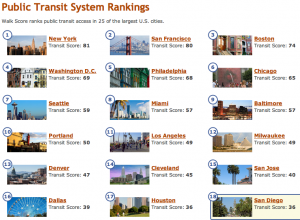 To see how friendly any specific city or its neighborhoods are to bicycling, click: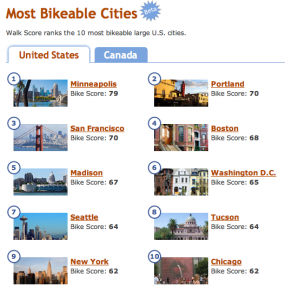 Leave a Reply
You must be logged in to post a comment.