The Internship Dilemma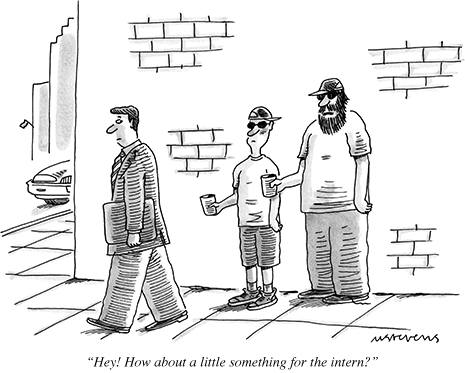 While internships give new professionals valuable experience, Federal laws prohibit interns from doing tasks that a company would otherwise pay an employee.   In California, interns are required to earn college credit in place of being paid.  Since college students seek internships to be competitive for decreasing numbers of jobs, given the current economic circumstances, a Catch-22 can be created.
Cartoon from July 2, 2012 New Yorker
For more information, see the New York Times
Leave a Reply
You must be logged in to post a comment.