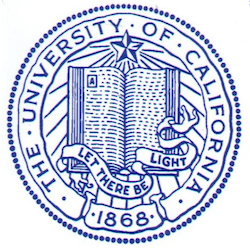 183,272 is the number of single applications the University of California (UC) received for Fall 2014 admissions.  The record numbers will make admissions decisions again unpredictable for applicants this year.
A little background about the admissions process will give context to the unpredictability of decisions.  Each year, colleges forecast the number of slots open to accommodate incoming students – partially based on the number of graduating students.  Then, college admissions officers consider expected yield, or the predicted percentage of students who will agree to enroll at a campus after being admitted.  If a college foresees a greater percentage will accept an offer of admissions, then less offers can be sent out – or the college risks being over-enrolled.  Colleges are generally aiming for that "just right" number of acceptance letters to send out to generate enough students who will enroll, without also risking being under-enrolled and thus, not produce enough revenue (i.e. tuition) for the college.
An awareness of the forecasted open slots and yield may not primarily drive college admissions decisions, yet can be an additional factor considered in the overall process. Within the context of the limited available slots and forecasted yield for each UC campus, the sheer volume of 183,272 will allow admissions officers to be further choosey between candidates, adding to the unpredictability in selection process for admissions.