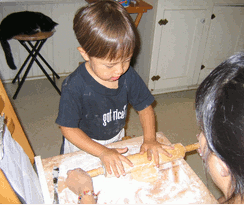 Do-it-yourself does not just refer to hours at Home Depot, then trucking all that stuff home to saw, sweat, swear and drive back to Home Depot for stuff you forgot, while your family watches from a distance–afraid of the snarls.  As an educational tool, DIY refers to the blow-stuff-up, come-home-dirty-enough-so-your-mom-makes-you-change-in-the-garage, direct-your-own-project learning.   You know, the kind of stuff you watch any three year old do, who's out in the backyard with no toys in sight.    Yet, how often does this kind of learning happen in a classroom or school or even in the backyard as kids get older?
Sure, in Art classes and extracurricular activities this hands-on learning environment is the norm.   (In fact, if a student comes out of Art class without a paint stain, you start to wonder…) But, when was the last time the English class spontaneously erupted into a Shakespearean stage or the history class became the Constitutional Convention or math classes formulated the precise  calculations for a complex roller coaster, using Legos and Erector Sets to demonstrate?
Many students tell us they're seeking more "hands on learning", which they'll describe from labs to self-chosen projects to discussions.  They want to engage with their education.  They want to be heard.  They want their ideas challenged.   (Okay, understandably teenage self-consciousness can make realizing these goals complicated; yet in a protected classroom laboratory with a teacher-mentor who's open and willing to challenge themselves, this can happen and students can flourish.  See previous posts featuring the Thiel Foundation's 20 under 20 entrepreneurship program)  However, at the same time, these same students hesitate to ask teachers for help, since they don't want to be a bother or perceive there will be a negative effect on their grade.  Thus, further removing them from their goals.  On the flip side, their teachers are challenged with 35 bodies a class and several pages of detailed standards to present before the end of the school year.  So, classroom management, where grading can become a means of discipline, takes greater precedence in the learning process.  Complicating hands-on learning activities for teachers as well as students.
So, what to do?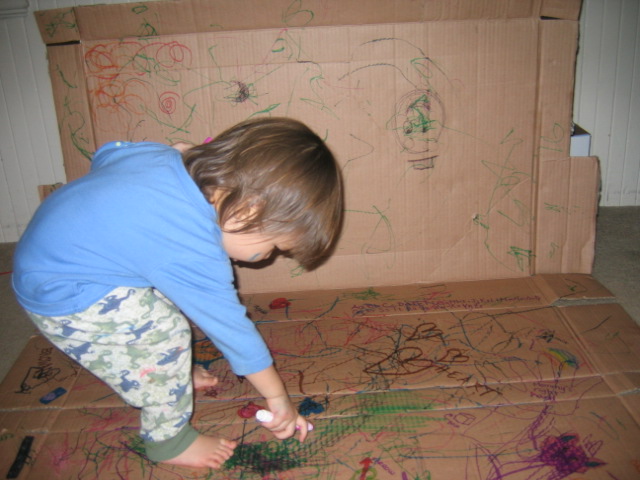 The annual Maker Faire inspires "hands-on" learning.  While Edutopia, started by The George Lucas Educational Foundation,  publishes project based learning ideas for schools, teachers, parents and other educators. Educators who see themselves as learners first and authorized teachers second, can naturally create a classroom lab, regardless of the subject matter and age of their students.  Edcamps, as "unconference" style professional development gatherings, are springing up around the country, where groups of educators, community members and parents gather to teach each other and share resources.
But, not all "hands-on" learning needs to be structured.  Having bins of odds and ends, tools and a designated "lab" space at home gives kids plenty of room to imagine and explore on their own.   Parents who get out of the way of kids natural development can be just as essential to "hands-on" learning, if not one of the more complicated undertakings.  A student we advised, once created and programmed a clock on his graphing calculator, "just for fun" (i.e. for no graded credit), to see if he could.    His parents not only encouraged his self-designed project, they were first in mentioning the experience as representing his ingenuity and skills.
"Hands-on" learning challenges the traditional, authoritarian model of the teacher-student relationship and can shift how parents and kids relate to each other.  It engages everyone as a learner with something to contribute.  This is a shift in mindset as much for teachers and schools, as for parents and students.   And, adds potential and healthy skepticism to learning outcomes.  Yet, name a great idea or an I-can't-live-without-this entity (think: internet) that didn't start from something unimaginable and uncertain?
For more information see The Atlantic
_____________
Jill Yoshikawa, Ed M, is a University of California and Harvard trained educator and Partner at Creative Marbles Consultancy. You can contact Jill at jill@creativemarbles.com or, read her short biography.
Photo Credit: Creative Marbles Consultancy 2012