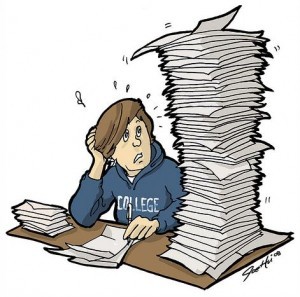 "OMG, I'm going to be filling out college applications in the fall!"  Rising seniors (and their parents) can react on a scale, somewhere between total avoidance and frenetic activity to get it all done.  Here's a few tips to prepare for Fall applications:
Save graded work from your Junior year–English essays, research papers, science lab reports, projects for math class, math tests.  Some colleges ask for a sample assignment as part of the application.   (Test optional admissions colleges may want a sample as well, since SAT/ACT test scores are not required)
List all extracurricular activities since Freshman year and a short description of each activity.
Jot down all awards and honors the student earned during high school and a short description, plus dates of awards.
Use net costs calculators on college websites.  These tools will help families estimate the out-of-pocket costs for that particular university and forecast any merit or need based scholarships a student may be awarded.
Begin brainstorming your college essays.  The Common Application for 2012-13 has been released in draft form.
The fall application period will be busy.  Homecoming, start of senior year, anticipation of what's next after high school, plus daily homework and regular extracurricular activities will all be happening at once.  Taking time during the slower summer months to prepare, rising seniors and their parents will feel more confident that all options were considered and an as competitive as possible application was submitted.
_____________
Jill Yoshikawa, Ed M, is a University of California and Harvard trained educator and Partner at Creative Marbles Consultancy. You can contact Jill at jill@creativemarbles.com or, read her short biography.

_____________
Image from: Hopkins Insider