Michelle, a friend of the Creative Marbles team and a successful business woman, shares her experience with students budding into adulthood (or, already budded young adults), struggling to find their place in this increasingly interconnected world.
_________________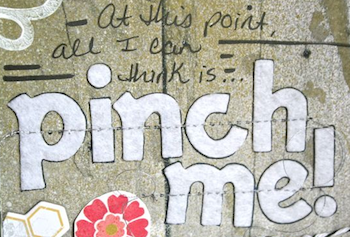 Not that there's ever an average week in the office for me, but this one was especially different than others. I flew into Nashville last night and then spent all day today talking about a new initiative for the company. Now, I'm at the Nashville airport ready to head back home. The discussions earlier in the day can be described as productive and focused. It wasn't a big meeting in terms of group size, but it was a meeting of 4 minds – mine, two of the chiefs and a newly-hired media consultant. We bantered around possibilities for brand expansion, creating shifts in core competencies, and dreamed of new service offerings. To continue with forward momentum beyond this meeting, we bid each other farewell knowing we'd agreed on a few tangible next steps. It's clear that I will be one of the leaders entrusted the task of keeping the deliverables on target.
I'm feeling energized and ready for the changes I'm going to be part of rolling out. This new initiative is massively complex. It's going to demand that I use the strategic experience and business skills that I've accumulated over the years.
It's a "pinch me now" moment because this reality that I call my own was once a dream over 25 years ago. I'm sitting here at an airport terminal waiting for my flight and my reflection brings me to this thought: "I am living out the life that I wanted when I was a teenager and said to myself, 'When I grow up, I want to be a business leader.'"
There is no secret sauce or magic formula that I used these last 25 years. No, not really. There were plenty of wins, losses and everything in between. Perhaps, I will say there's been one constant throughout the elapsed time.
I dared to dream bigger than what my life situation gave me, when I was 15 years old. In my mind's eye, I saw the older Michelle as a woman who is a respected professional working on ideas that would impact lives positively.
Every so often as I got older, I visited, explored, fantasized and felt this huge dream over and over again. As I thought about going to college, I pictured the older Michelle. As I was studying at the university, I envisioned my professional life unfolding. When I got my first job, I rejoiced at being one step closer to the big dream. During the times when I felt shaken by career unknowns, I imagined possibilities. I even took photo cutouts from magazines and saved those in my journal so I had a visual of Michelle's future.
In the dreaming and visualizing, it must be that I took an active role in manifesting the future that I can now call my present. It isn't so much work and determination, but more of an in-depth passion that I held onto, despite the piddly little things that got in the way daily. Over a span of 25 years time, here I am. I've arrived at my destination; Michelle is a successful professional business woman who works in a company with a mission of making a positive difference in people's lives. Pinch me now, because it still feels like a dream.
_________________
Image Source: Unknown from Internet