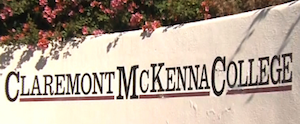 The Supplement questions of the Common Application are not only another opportunity for applicants to state WHY s/he is a strong candidate for admissions to ________ university, they reveal more about the college's values and academic environment the student may join, eventually.    As previously stated in earlier posts, competitive essays start with a thorough understanding of the prompt. To help applicants be competitive for admissions to highly selective Claremont McKenna College in the Los Angeles area, we've defined the Supplement prompt in our latest podcast.

Other college essay podcasts, Creative Marbles Consultancy offers:
Feel free to download and listen as many times as needed to help you or contact us for advising, at any point in the writing and editing process during this years college admission season, for an objective, expert perspective on your college essays.