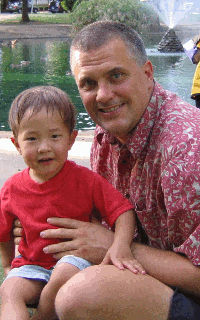 All of the things I thought I would become, a father was never one. My marriage having failed in my early thirties, only helped to solidify the idea that fatherhood was for everyone else, but me. The last thing the world needed was for me to be in a position of influencing a member of a future generation. How, if I had failed so badly at marriage, could I envision ever being in a place where, not only would I be a father, but one who would positively impact a child's life in such a way that they too could go on to live fully, and benefit others and the world around them? With that idea firmly entrenched in my mind, I set in motion a seemingly fail-proof plan that would ensure I would not play the role of father in the lives of any little one.  Let others play that role and play it well; I will just live out my life free of further burdening anyone else with, what now, in retrospect, was a fairly dark view of the world and my place in it. And, then, what happened next, up-ended all that pie-in-the-sky thinking, grounding me in what would be a night-versus-day kind of opposite reality–a reality I would never have envisioned for the remainder of my life. Yes, I was going to be a father.  You might say by accident, and definitely against my will, but then, what, in reality, ever comes into being by accident or from an over-indulgence of self-will?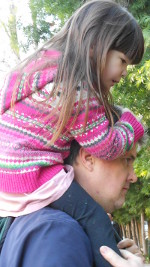 Nine months came and went like a thunderstorm on a Midwestern summer day–violent, powerful, peaceful and transient. Then, one late evening, the clouds cleared and, "lo and behold!" there he was a one month premature, perfectly fragile, totally dependent little being, ready for this newly-minted, never-volunteered-for-the-ranks Papa, to report to duty, lacking any understanding to the responsibilities of the role, convinced that this was going to end badly for all involved. Thoroughly panicked, ready for total chaos to ensue and yet, something utterly strange and surreal happened instead; I approached those first moments with an innate sense of calm–a calm that frankly, I had never experienced. I morphed into the Rock of Gibraltar. I handled one problem after another, and even heard suggested that I indeed had the "right stuff" to succeed at this fatherhood gig. Don't get me wrong; I was challenged with the diapers, crying, unexplainable illnesses, etc. But, instead–and completely un-aligned with the rest of my life experience–I did not fall apart, but thrived. Go figure. The man who just a year or so earlier was resigned to the fact–believing lucky indeed for the rest of the world as well–that the quagmire of fatherhood was not a burden he would endure, now was not only a father, but a damn good one at that too, if I may toot my own horn.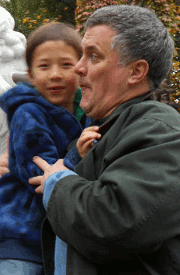 Well, seven years have come and gone, and another child has been added to the lot. What has been learned from this roller-coaster experience of fatherhood that I even dare attempt to share with all those fathers out there, who celebrate this Sunday the role we chose or were thrown into kicking and screaming?  First, thanks to all those dads, including my own, for blazing the trail that allowed this amateur to stumble along until securing his footing. Secondly, thanks from the bottom of my heart to my own children, for being the greatest teachers in my life. They teach me daily–patience, compassion, detachment, and the everyday-in-every-way simple wisdom and love that is a unique ability in children. Finally, to all those people, and modern technologies supporting me, so I don't fall apart on any given day, thank you from the bottom of my heart, because without you fatherhood would not look so easy.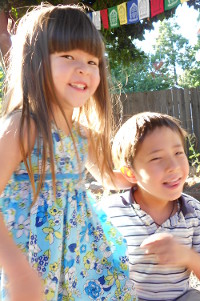 For me, fatherhood has been the ultimate therapy for a self-centered man. Life before being recruited to fatherhood duty was seemingly full with things-to-do, places-to-go and people-to-see, yet, my spirit sagged and my soul felt empty even when surrounded by people and immersed in the pleasures of the senses. Now, I have so much less and everything seems so fragile and yet, my soul is full and life has purpose. So, for all those fathers out there, rejoice, for you have been chosen to imperfectly guide the next generation to rise above the fray and undo our generation's mistakes, so the world will be a better place. I praise your service to mankind.  May this Sunday be a time of celebration of the blessings bestowed on those beings with the title of Father. You are appreciated more than you will ever know.