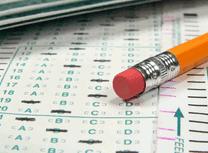 The College Board will give the revised version of the SAT for the first time in March 2016. The revised version of the SAT will still include a Critical Reading, Math and a Writing portion; however, the Writing section will be optional. College admissions offices are slowly addressing the changes in the SAT format, yet have not published revised admissions policies for the Class of 2017.
The current version of the SAT will be given for the last time in January 2016.
The Class of 2017 faces the question of taking the current version, the new version or both versions of the SAT. Preparation materials for the new SAT are currently unavailable for purchase.